bt-trx wins the 1st prize at the HAM RADIO 2019!
At the HAM RADIO 2019 the DARC e.V. announced the winner of the "Handsfree Building Competition".
On Saturday, we had a great time at the DARC VUS booth during the day (Thanks to DG8NGN!), where we had the opportunity to present and explain bt-trx to the visitors.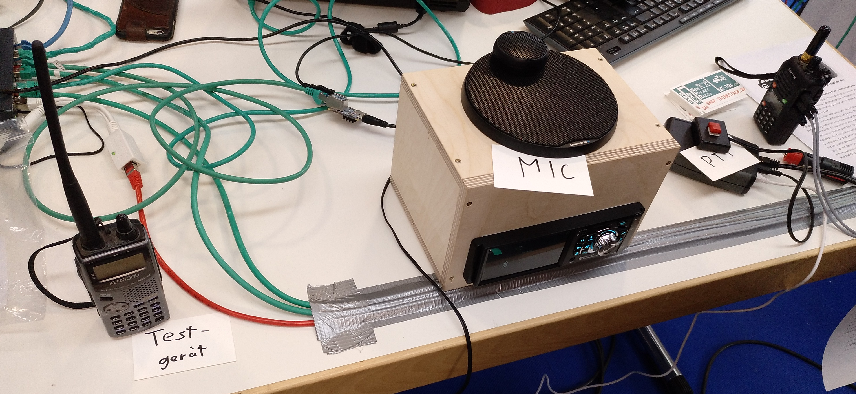 The award ceremony took place at 17:00 on the main stage. The five participants of the competition had the opportunity to present their projects to the audience and to the jury. The jury consisted among others of the DARC board members Werner Bauer, DJ2ET and Christian Entsfellner, DL3MBG.
bt-trx was finally able to assert itself against the other projects and was chosen as the winner by the jury. The jury particularly praised the advanced development stage and the focus on cost-effective reproducibility of the project.
The 1st prize was awarded with a voucher of 150 € for the DARC Verlag Shop.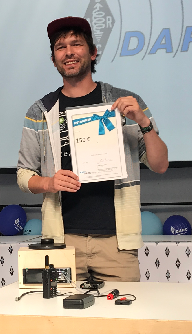 Andreas Müller, DC1MIL with the main prize